3.1.2018
Reese Ryan's SAVANNAH'S SECRETS Release Party (Facebook event)
ALL THINGS ROMANCE LITERARY CAFE
Saturday, February 10, 2018
6pm-9pm
Virginia Dare Ballroom
400 Fayetteville Street
Raleigh, NC 27601
(919)832-1300
1.7.2018
Building Relationships Around Books (BRAB) Spotlight Diamond of the Day (Facebook event)
3.1.2017
Guest author-Spark Your Pleasure with Author Reese Ryan (Facebook event)
2.24.2017
Hanging with Chelle Ramsey. View my visit here!
2.17.2017
Hanging with Cheryl Holloway. View my visit here!
11.15.2016
NEVER is LIVE! Click here to purchase.
9.20.2016
SEE YA ON THE NET Author of the day
August 2016
PINK NOIRE'S IN-HOUSE GROUP "Artist of the Month"
8.2.2016
Hanging with the amazing Eliza David. View my visit here!
7.14.2016
Joy's blasting her book! Check out these AWESOME blogs she's traveling to.
6.19.2016
ANOTHER MAN'S TREASURE IS NOW LIVE! GRAB YOUR COPY HERE!
3.30.2016
Interview with Urban Image Magazine
3.22.2016
Visiting Beautifully Inspired Blog
2.17.2016
Building Relationships Around Books (BRAB) "Diamond" of the day Author-FB group
12.12.2015
The Night Before Christian is live! Grab your copy today!
12.3.2015
Read my interview in the Raleigh News & Observer here.
10.29.2015
BookBub Featured Deal for HIS UNTIL SUNRISE
10.24.2015
A Gentleman's Agreement is LIVE! Purchase it here.
8.13.2015
Book Chat with The Book Chicks Book Club
7.15.2015
I'm now on www.authorgraph.com. Want your eBook signed? Send me a request!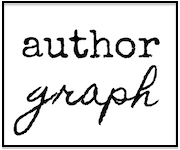 7.14.2015 ONE DELICATE NIGHT: A NOVELLA IS LIVE! Get it here!
5.22.2015
4.17.2015 It's RELEASE DAY! Head on over to amazon and grab your copy of HIS ULTIMATE DESIRE! 2.8.2015
1.19.2015 AVAILABLE NOW! CUPID'S ERROR